Still time for doing the things you love?
Learn how Bookinglayer can help you to get your lifestyle back.
Product Tour
There are many reasons why glamping sites are popular nowadays. Captivating views, cozy interior design, and unusual types of accommodation are just some examples of things that encourage travelers to go glamping. In recent years, the glamping trend has been growing, and it's accelerating quickly.
Glamping is a luxurious version of camping. But it's actually more than that. It's a carefully designed experience that taps into a couple of areas that are important for a present-day traveler.
Here's what Google Trends tell us about glamping's popularity.

Even with everything that's going on right now, it looks like 2020 has been the best year for glamping so far. There's an explosion of search queries in the recent months.
Let's take a look at what glamping businesses are doing right and what makes them attract more visitors every year. I hope this list will get you inspired to come up with some ideas that you can use in your business.
1. Combining the opposites
Luxury and nature. These used to seem like two extremes that don't go well together. With glamping sites, you don't need to go to a fancy big resort to get your luxurious holidays. At the same time, you don't have to sacrifice your comfort to enjoy the time spent in nature.
Glamping combines two areas that seem to be mutually exclusive. Playing with the opposites catches the traveler's attention and makes them want to try this new thing out.
2. Hyperfocus on nature
Even though glamping is clearly a luxurious type of vacation, most glamping sites focus on a different aspect of the experience. They emphasize the beautiful nature they're surrounded by. They take advantage of the dreamy night sky, spectacular views, and forests that are in their vicinity.
Even though the luxurious part is an indispensable aspect of glamping, the secret ingredient is clearly the "nature" part of the equation.
I'd even say that spending time in nature has become a luxury in itself these days.
3. Insta-worthy shots
The #glamping hashtag has over 2.2 million posts on Instagram right now. As you can see, it's definitely not a niche or one-season trend. Other hashtags like #glampingwedding, #glampinglife, or #glampingnotcamping are also getting more and more traction.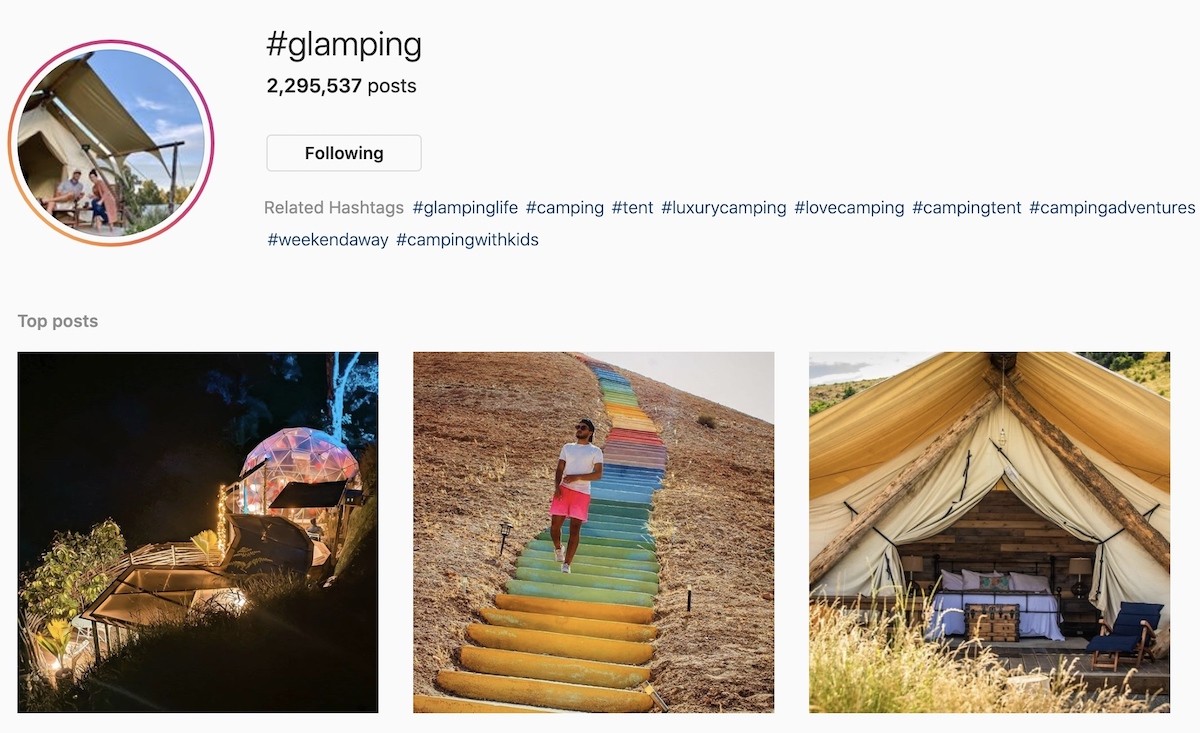 Social media have a say in the popularity of glamping sites. When a place is beautifully designed, you find yourself with a phone in your hand taking pictures and uploading them straight into your social media profiles.
The accommodation on the glamping site is often quite extraordinary and beautifully designed. You'll find yurts, tipis, treehouses, domes, pods, or even school buses. This also contributes to glamping's popularity in social media.
It's not only about the glampsite's design. It's about specific places that seem to encourage you to take a picture. It can be a seesaw with a sunset view or an unusual piece of art.
4. Attention to detail
Details matter and they matter immensely. All the little decorations, small gestures, or personalized notes build the overall glampsite's vibe. What seems to be just an addition is an essential element of the experience.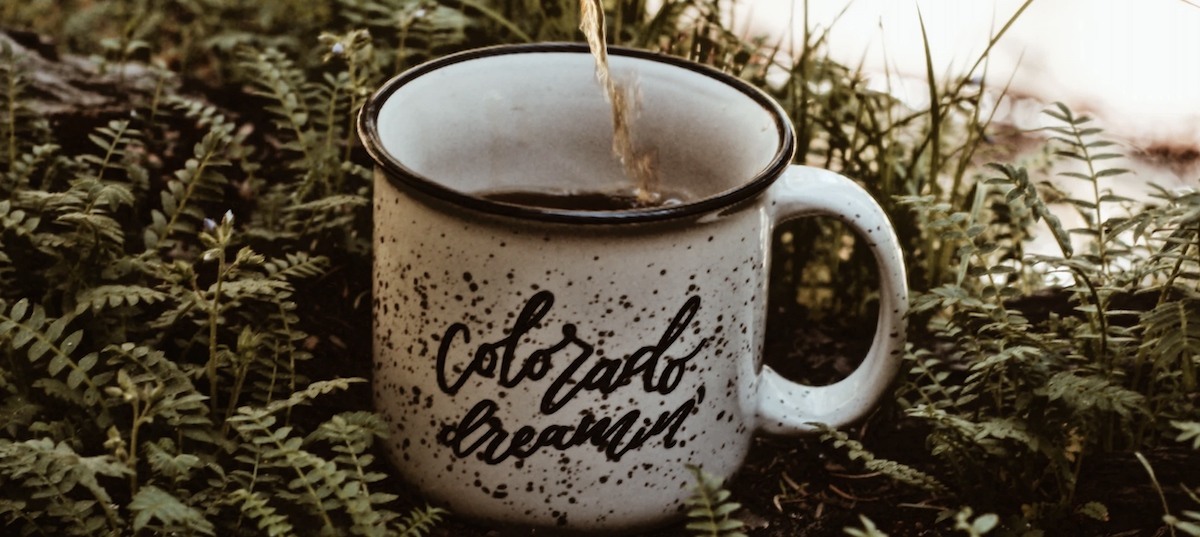 Candles, plants, handmade coffee mugs — they all add up and together create an atmosphere that influences the guests' moods.
5. Offering more than accommodation
The glamping experience often isn't only about the beautiful accommodation itself. Adding activities boosts the guests' satisfaction with their stay. Many popular activities involve day trips, water sports, or culinary experiences.
Even if the guest is more interested in a staycation than exploring the region. Glamping sites often offer activities or upgrades that are available at the venue. Some examples are deluxe breakfasts delivered to the tent in a basket, massages, or SPA treatments.
6. Eco-friendly luxury
Many glamping sites make a conscious effort to provide the luxury that doesn't cost the planet Earth too much. That means many choose locally-grown products or eco-friendly alternatives to the typical hotel equipment.
They also openly communicate that they care about protecting the environment. Crafting messages that communicate your values is a great way to reach your target audience.
7. Celebrations
Glamping sites offer perfect sceneries for important events in the guests' lives. Some of them intentionally focus on events in their marketing communication. They promote events like birthdays, bachelorette and bachelor parties, anniversaries, or even weddings.
Organizing events is a big venture, however, it doesn't necessarily need to be a part of the glamping site's staff duties. Some glamping sites make group bookings available on their website and thanks to that they are able to manage these events in an easy way.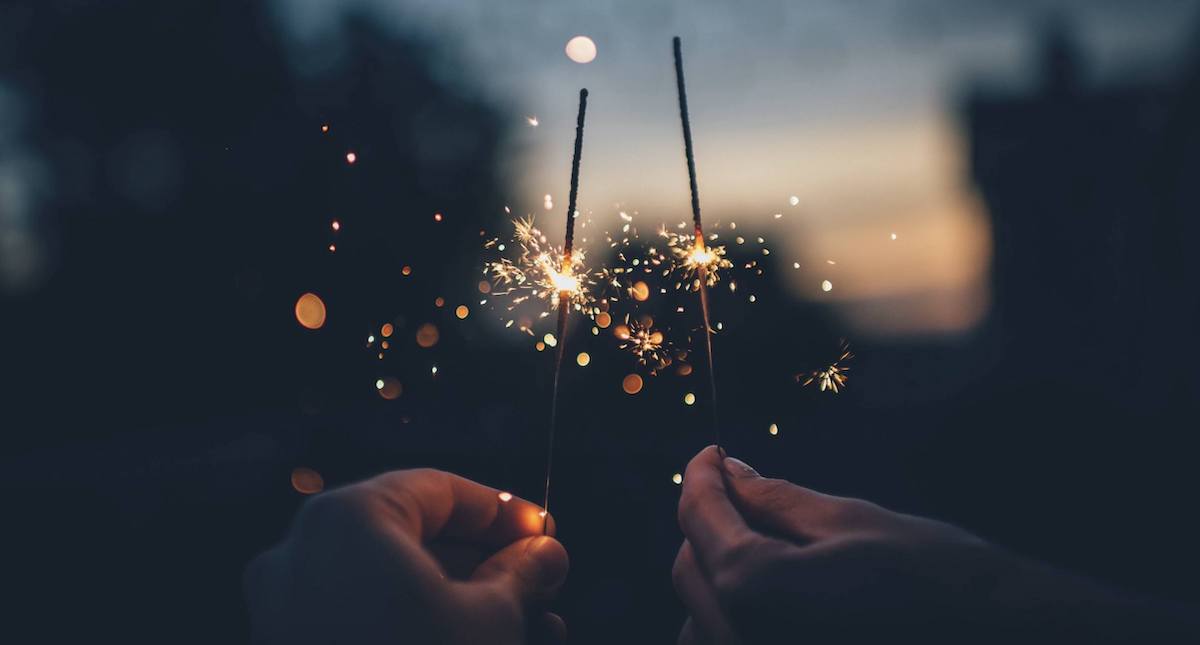 Another event is a marriage proposal. Glamping sites like to offer special packages for this significant moment which include meals or luxurious activities.
8. The homely feeling
At a glamping site, you have your tent just for yourself. It makes you feel you have more privacy compared to the crowded hotels with many rooms around you. It's the feeling we all know from camping. It's the sense of your "own tiny home" that does the job for the glamping sites.
9. Making the guest feel special
Above all, the glamping experience makes you feel special. You are in a beautiful place, well taken care of, and entertained with additional activities. You enjoy your meals and coffee breaks in a beautiful environment. You sometimes even feel like you're in a fair-tale land. I think that's the main reason why glamping is quickly gaining popularity. It comes down to the emotions we feel when we go glamping.
Glamping is on the rise
All reasons combined, people are getting more excited about glamping these days. And for some good reasons. They take time to design an extraordinary experience. Creating an incredible atmosphere, making luxury more attainable, and making unusual ideas come true are the strongest points of any glamping experience.
So, is anyone going glamping anytime soon?