Still time for doing the things you love?
Learn how Bookinglayer can help you to get your lifestyle back.
Product Tour
The customer experience starts from the moment they enter your website and book a room room with you, till the point that they arrive home from their stay. To enhance the customer experience Bookinglayer provides a nonintrusive and convenient method to gather important information from guests before their arrival.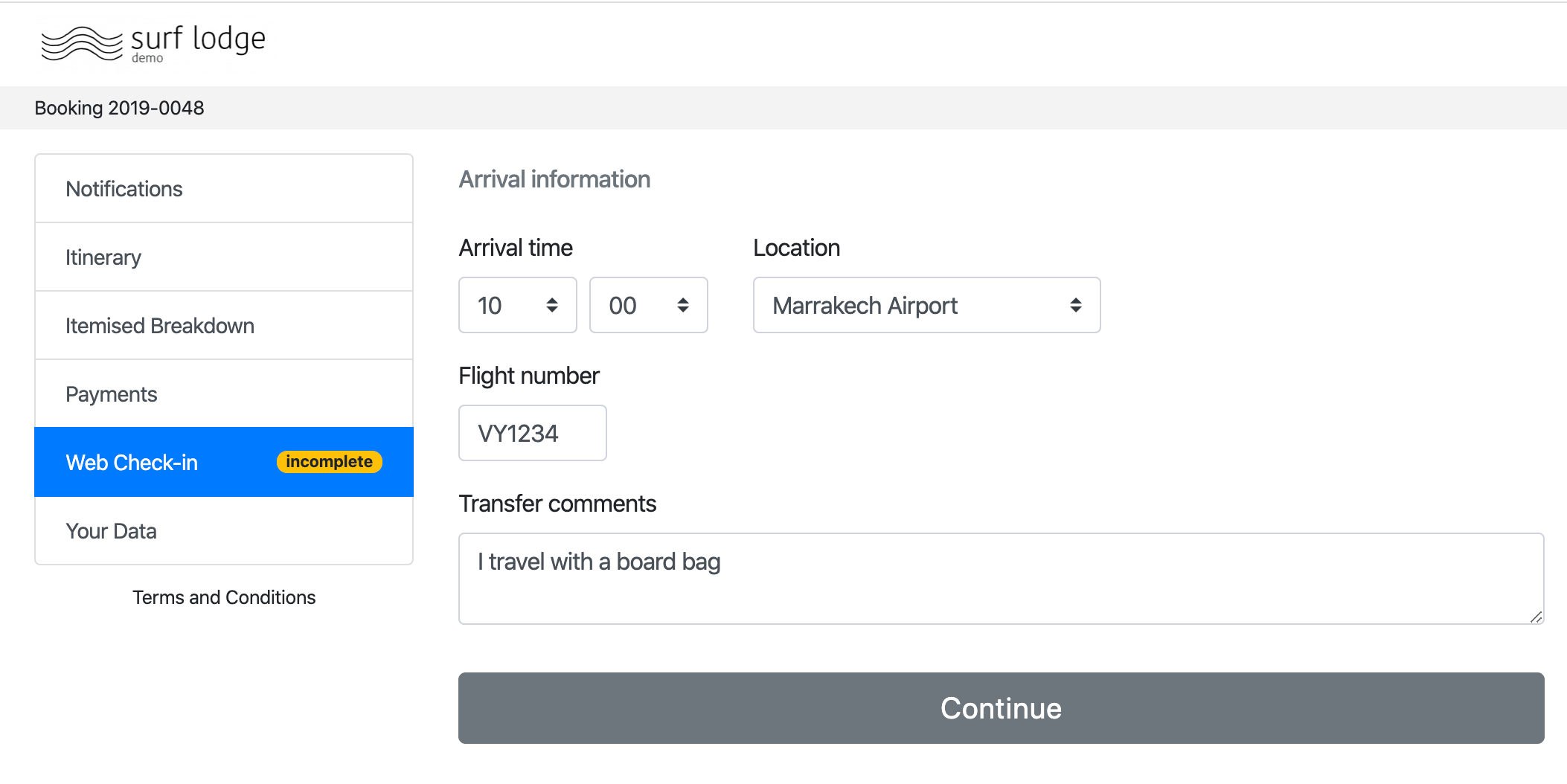 For many businesses, one of these important pieces of information is a guest's arrival details. Through the Customer Portal (that comes with every Bookinglayer subscription) guests can easily share and update personal information including their travel itinerary. Each guest that has a confirmed booking will receive a unique Customer Portal where they can update their arrival time, set the location where they should be picked up (which airport), fill in their flight number and add any other comments that are noteworthy.
Guests have the ability to do this in at their own leisure, but to give arriving guests an extra push to fill in their details Bookinglayer also provides the option to send automated emails to remind guests to share their arrival details. This can be done with the 'Transfer Info Reminder' (navigate to the settings in your Backoffice, select Automation and then Automated Emails) and comes with several settings and configuration options that determine who these emails are sent to and when they are sent.