Still time for doing the things you love?
Learn how Bookinglayer can help you to get your lifestyle back.
Product Tour
If you charge different prices for different types of guests, then Guest Group Pricing is a new and handy feature to optimize your rates.
Guest Groups can be defined under General Settings in the Backoffice after which they become available in your rates for Packages, Accommodations, Activities and Services. Guests Groups can be based on age (e.g. 'Adults' vs 'Teens') or profile (e.g. 'Surfer' vs 'Non-Surfer').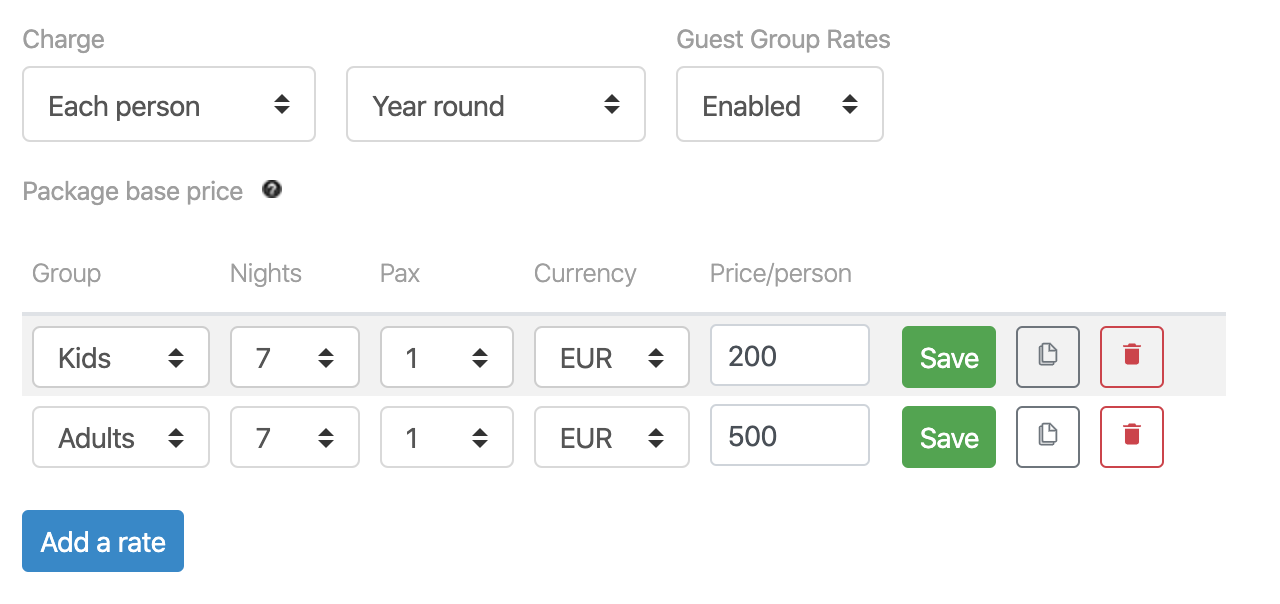 Guest Group Pricing is a Bookinglayer Pro-feature and might require an update of your existing price plan.