Still time for doing the things you love?
Learn how Bookinglayer can help you to get your lifestyle back.
Product Tour
If a guest is not able to make it to your property and needs to make a cancellation or amendment to their reservation you have a number of different options and actions that you can take. We bring to you our best practices in each possible scenario:
Modification of dates
When a customer asks to change the dates of their stay it is not necessary to cancel the booking and create a new one. Instead you could make a modification and change the dates of the package/accommodation. If you are unware how to manage this, please see our Knowledge Base article How to change the dates or room of a booking.
Cancellation and open for future dates
If a customer would like to postpone their stay without knowing a new arrival date, you should initially cancel their booking so it does not block availability in your calendar. It is important that you do not delete this booking since it contains vital information as payments and guest details.
Once a customer sends you his or hew new travel dates you could update the dates of the package (or accommodation) inside the booking. Finally, change the status of the booking to "Confirmed" to reverse the cancellation.

Cancellation with a refund
If due to a cancellation your customer is eligible for a full or partial refund of his payment you could register the refund in the Backoffice, also having the option to generate a gift card for a future booking. Please check our knowledge base article Refunds & Credit Notes.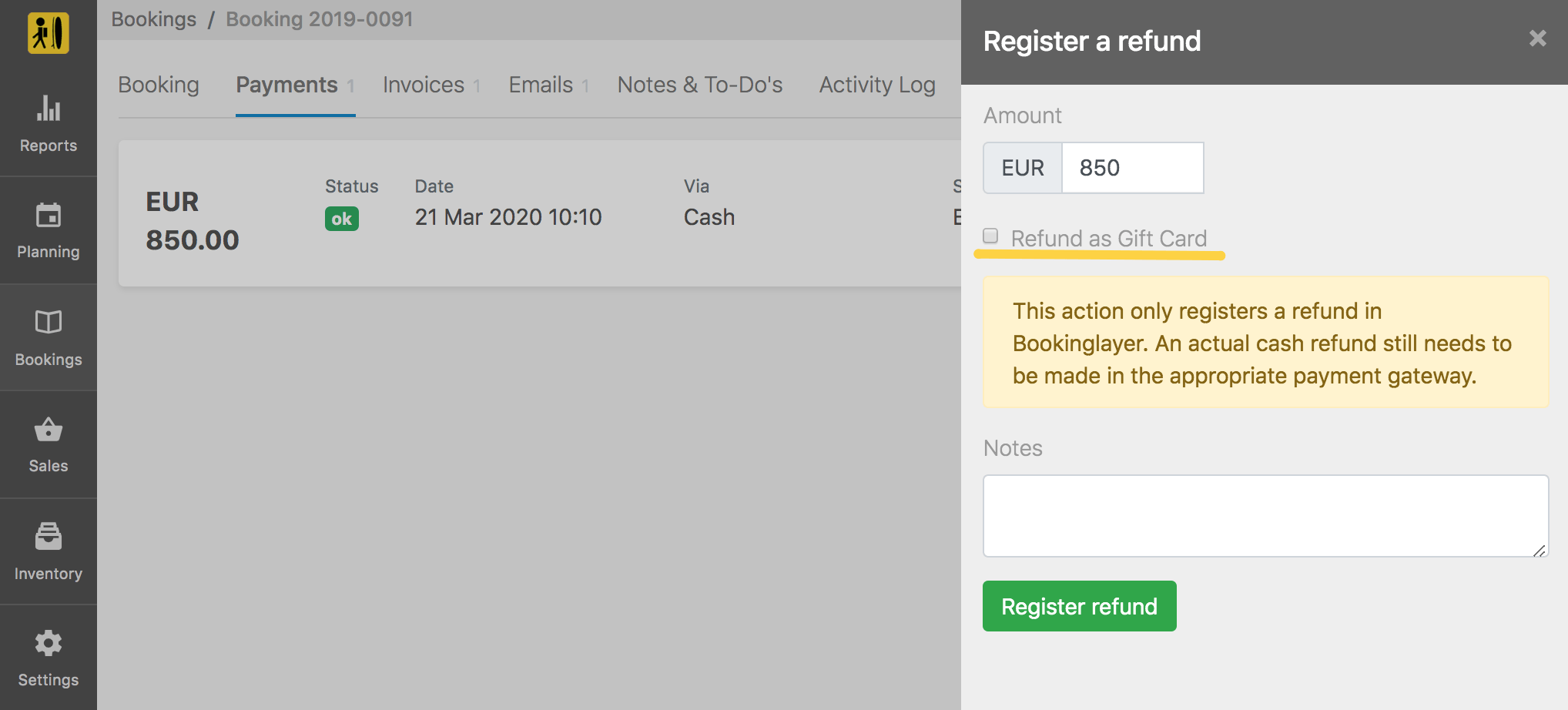 Cancellation without a refund
In the case of a cancellation without a refund it is only necessary to cancel the booking. We do not recommend to delete the booking, since it will imply the loss of any registered payments and customer details. Please note that deleted bookings cannot be recovered.