Still time for doing the things you love?
Learn how Bookinglayer can help you to get your lifestyle back.
Product Tour
How do you make sure your customers get the optimum experience with you? How do you find a balance between what you offer and what you get in return? How do you know whether you have lived up to your customer's expectations in the end? These questions are all relevant, as customer experience has a direct effect on your bookings. In this guide, the topic of customer experience is addressed: how to optimise and measure the results of your customer's experience.
Customer experience and customer satisfaction - is there a difference? The terms customer experience and customer satisfaction are often used interchangeably, which can create confusion. We refer to customer experience as being a sum of all the encounters a customer has with your company over time and how they communicate this to others. Customer satisfaction is about measuring whether the product or service you offer (your accommodation, your rental service, etc) meets, or fails to meet, the customer's expectations. It therefore only captures one part of the total customer experience.
The first chapter of this guide is on how to optimise your processes for better customer experience, leading to increased bookings. Chapter two briefly explores some key performance indicators of customer experience.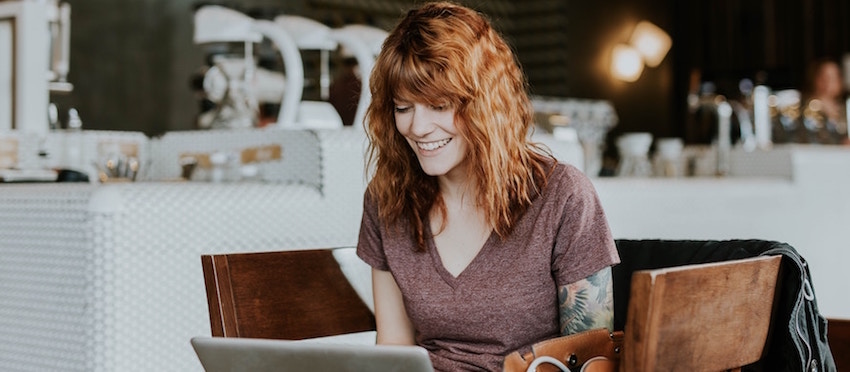 Customer experience
As aforementioned, customer experience constitutes all of the interactions a customer has with your company. Customer experiences are therefore created from the first contact onwards whether this be, for example, a booking enquiry or a social media post that you shared, or it can be a personal interaction with a friend who comments on your booking process. Creating an optimum customer experience is therefore ongoing, it does not necessarily start or stop with a customer's booking.
Customer experience management is the strategy used by a company to arrange the customer's experience in such a way as to be valuable for both the customer and your company. It is a matter of balance between what a customer feels is important and what you as a company need to successfully grow your business.
You do not need to be the best at everything. You do need to know, however, what the most important aspects are in which you need to outstand your competitors.
Defining key aspects of the ultimate customer experience Every company has unique goals for impressing customers. For you as an accommodation business operating in the hospitality industry, you will have a large emphasis on service in general. As you have set up your business with a certain picture in mind, your goals might be very clear already and you know exactly what your USP's are - meaning how your business differs from competition in the area. If not, take a moment to think about the following questions and define the key aspects of how your business will stand out:
What two or three things do your customers value most about you? What two or three things do you do / can you do differently from other accommodation businesses in the area? What makes you really unique? How can you make this even stronger? From what is coming out of these questions, you can then categorise and see what area you want to focus on and the processes that need to be optimised to deliver your promises.
Optimisation of processes for the ultimate customer experience The experience of the customer is determined by the service that is offered. We therefore want to explain how to optimise different aspects of the customer service process. Three aspects are discussed: the communication process, the booking process, and the review process.
Optimise the communication (and feedback) process
What options do customers and potential customers have to get in contact with you? It is important to make it easy for them to reach you, as well as to get a quick response. Facebook is a relevant communication channel for your target market. Your customers do everything online, therefore you should be active here to deliver greater service.
The way you handle your service on social media is an important factor to keep a good reputation, as the public can see how you interact with (potential) customers. Always respond to any questions or remarks coming in through social media, good or bad, and try to do it within an hour. This might seem like a lot of work, but think about this; no response is also a response, but not the one you want to give your customer. Set goals with the team for answering any inquiries or questions coming through social media and email.
Optimise the booking process
Gathering guest data with their booking is essential for providing an optimum service during their stay. Small details provide a full experience and show a personal level. If it is understood that more females make reservations at a certain time of year, or there are more Spanish customers than German, services and your inventory can be managed and adjusted accordingly. For example, add a lighter meal as a breakfast service or create a Spanish translation on a booking form.
The way to get all this information is to have a system that manages bookings and customer data.
It simply makes for a better customer experience online. A contact form cannot deliver that promise. First of all, your bookers will disconnect when they see all the questions they need to fill out. Secondly, you will have a lot of work managing all the data in spreadsheets. A booking system will help you here.
Optimise the review process
When asking customers to leave a review after their stay, it is important to act. Tell your customers how much their feedback matters to you and how you will improve your services based on that feedback. Newsletters can be a great medium to show customers what you are working on.
Take a look at this blog post to understand the importance of gathering reviews and how they affect your sales.
There can be a gap between the opinion you have, as a company, on the value of the customers' experience you offer and the value of that experience in the eyes of the customer. Luckily, you can bridge this gap by simple measurement processes.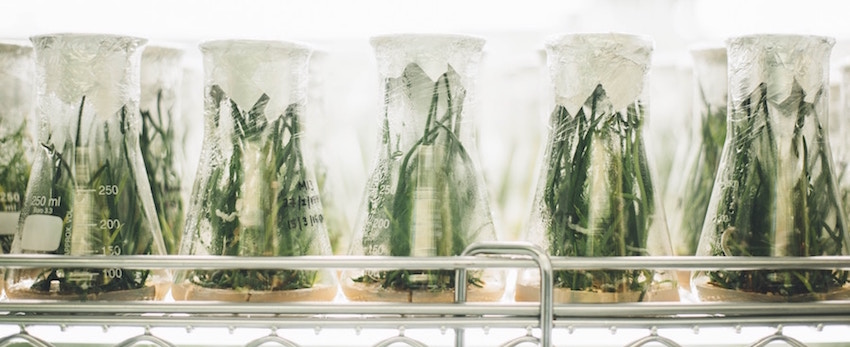 Customer experience measurement
Often the way we ask our customers about their experience is with a survey. The use of surveys gives your customers time to think through the questions and for you to store this data and use for future improvements. Surveys can either have a quantitative or qualitative character. It is advised to combine both quantitative and qualitative measures in your survey to get deeper insights.
Naturally, you capture how your customer experienced you by putting in questions in the survey about different aspects and you would conduct the survey after their stay.
We would like to go into two ways of measuring customer experience for which surveys are a great medium.These are; Customer Satisfaction Score and Net Promoter Score.
Customer Satisfaction Score
The customer satisfaction score gives a direct indication of the satisfaction of your customers with your product or service.
It is often measured on a 1-5 scale, 1 being very unsatisfied, 5 being very satisfied. This measurement also gives you options to ask many other open questions about the level of satisfaction. It helps you immediately define areas of your business that can be improved.
Net Promoter Score
Net promoter score or NPS is a measure of how many customers would recommend you to others. It often measures the likelihood of referral on a 1-10 scale, 1 being very unlikely and 10 being very likely.
When customers are willing to refer you a friend or family member it shows they are satisfied customers.
If your NPS shows that the number of customers who would promote you is as large as the number of customers who will not, you know you have to work on this area. Don't be afraid to ask why and ask: if you gave a score equal or lower to 5, what should we improve for you to promote us to someone else?
Referrals are the best marketing you can have. Recommendations from your network are more trustworthy than other forms of marketing. Continuously measure the Net Promoter Score and target future promotions towards customers who provide you with a positive score.
It's advisable to use both of the above measurements together to get better and more reliable insights.

Conclusion
To offer great service to your customers it's important to have a good look at your communication process and booking system as well as the way you handle feedback. Keep it simple for potential customers to contact and book with you - this is key to an optimum customer experience. When it comes to the experience at your venue, obtain as much guest data as possible - it will help you create an even better experience during the customer's stay.