Still time for doing the things you love?
Learn how Bookinglayer can help you to get your lifestyle back.
Product Tour
Don't you hate it when that happens? Of course; negative customer reviews can have a bad influence on your reputation. Although, you could also claim that negative reviews displayed on your TripAdvisor profile show transparency and honesty. They generally make you more credible as a surf accommodation provider than one who shows only 5-star ratings.
The question is: how do you react when such a negative review occurs? Are there ways to avoid this situation?
Tips to avoid negative customer reviews
We should immediately state that we don't have the golden trick to avoid negative reviews from any of your guests. What we do know is that there are ways to create an optimal customer experience by enhancing your business processes. This includes not only improving your communication and feedback process, but also your booking process. A few other tips which can potentially prevent you from negative reviews online: Create guidelines for your staff on how you want all guests to be treated. This involves every contact point from (online) booking to check-out and even aftercare. It helps if you have such standard operating procedures for your customer care for training purposes as well. This is especially relevant if you work a lot with seasonal staff.
Add a complaint area on your website to help your guests get in touch with you easily whenever something is wrong. This way, they won't complain through reviews so often, but rather leave you a message on your website.
Make it clear to guests that during their stay, they can approach one of your staff members should there be anything that is not living up to their expectations.
Again, not all negative reviews have the same level of influence. Some negative reviews may state many positive aspects of the stay at your accommodation or the surf lessons they got with you and just mention some minor points of improvement. Such reviews only show you're human and that no business is perfect.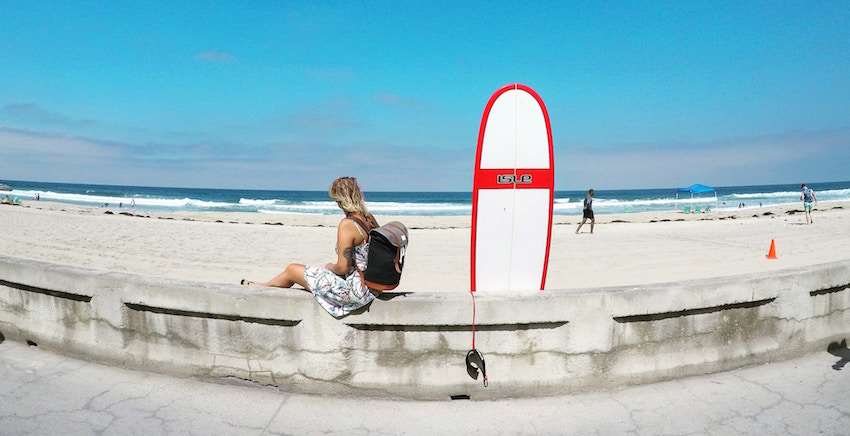 Responding to negative customer reviews
As mentioned above, it will be hard to avoid any negative customer review at all. It happens to everyone. The trick is to deal with them in the best possible way. How do you do that?
When the s*** hits the fan
First and foremost, you need to respond quickly to any negative review that comes in. Ideally, within the first hour. If you have not found a proper solution for the problem within this timeframe, or you don't know how to respond exactly, just send a general 'thank you' response initially to have reassured your customer that you are taking their review seriously. Say you will look into their feedback and will come back to them within the next 24 hours. This gives you some time to gather the facts and collect your thoughts on the issue(s).
Most of the time, customer reviews are not personal and your customer just wants to be heard. That is why you should not take them personally. When you respond to the specific issue, always remain friendly and positive and don't let any initial negative emotions get in the way.
Do not just answer their feedback, give them a proper solution. If the topic of the negative feedback concerns the way your staff handled a situation with a customer, you can have the staff member send a separate email apologising for what happened. You, as a business owner, then handle the rest. Say you regret the customer had a negative experience and come up with an appropriate solution that you feel will not make them hesitant to book with you again. This means taking responsibility even beyond what you think is fair.
Examples of great responses
To assist you in this business nightmare, have a look at some great examples of businesses that handled negative customer reviews like pros. When you search Google for 'great responses to negative customer feedback' you can get quite some inspiration.
One of them includes an (old) review from a JetBlue Airways customer who was on a long flight without his TV screen working. JetBlue got a message through their Twitter profile saying: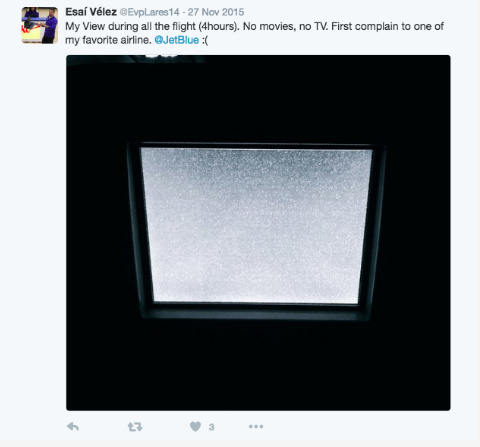 This is how JetBlue handled the situation: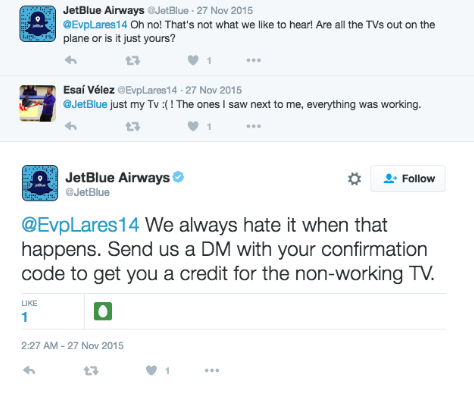 As you can see from this example you can have some fun in dealing with negative customer reviews as well - as long as you take any feedback seriously and leave your emotions out of the equation.