Still time for doing the things you love?
Learn how Bookinglayer can help you to get your lifestyle back.
Product Tour
Costa Rica opened up its borders in November to welcome tourists again. The dry season months (mid-December till April) are considered to be the most pleasant ones in terms of weather, so why not choose this destination for a winter break or a work&surf stay.
Experience the "pura vida" lifestyle and catch some nice waves. "Pura vida" means "pure life" in Spanish. It's a laid-back philosophy that makes Costa Rica one of the happiest countries on Earth. This expression is used as a greeting, or as an answer to the majority of the questions we'll ever get asked. The "pura vida" vibes are ever-present in this Central American country. You'll find them in a tropical rainforest, on a sandy pristine beach, in the villages, towns, and cities. To experience "pura vida", you need to celebrate all the good things in life and know how to relax.
With 1200 km of coastline and 4383 hours of sunshine yearly, Costa Rica is a perfect spot to enjoy water sports. Surfing is definitely one of them. You can enjoy waves suitable for all levels. You can experience warm Costa Rican waves both on the Pacific and Caribbean side.
We've created a list of 15 incredible surf camps in Costa Rica for you, so you can take a look and choose the one that suits best your vision of a perfect surf vacation. Enjoy!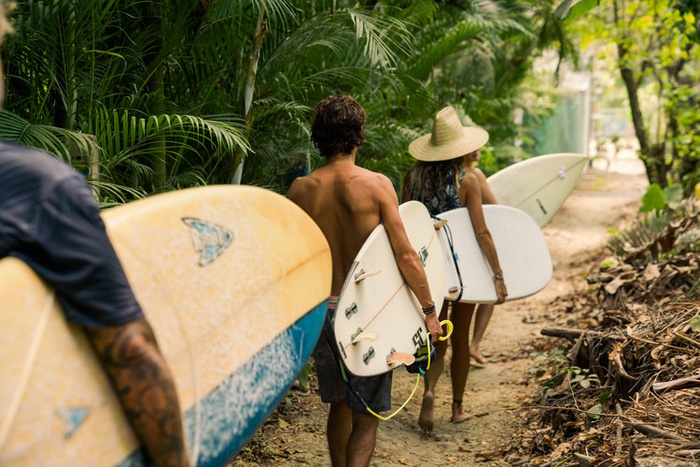 Location: Santa Teresa
Price range: $$

They run a surf and yoga retreat with relaxed vibes in the heart of the Playa Hermosa surf zone, giving you the freedom to take full advantage of the best conditions with highly-personalized coaching. As they explain, they offer a genuine surf experience over typical travel.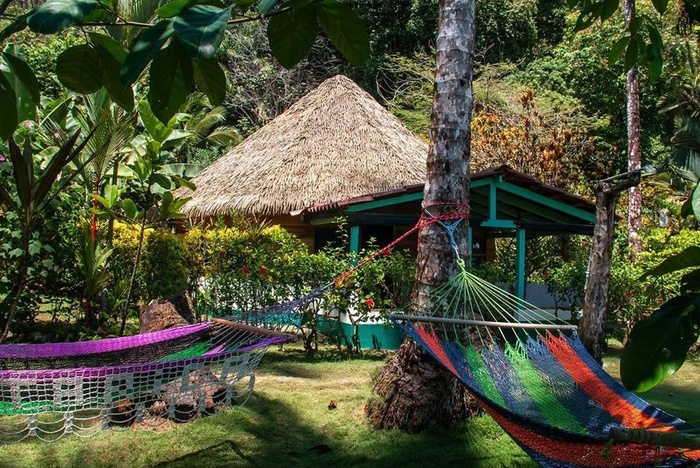 Location: Pavones, Golfito
Price range: $

They offer accommodation in cabins with a jungle vibe. One of their dorms in located in a traditional round Costa Rican building. When it comes to activities, you can enjoy surfing, yoga, jungle tour, horseback riding, and fishing. Their meals combine Costa Rican food with typical European influences.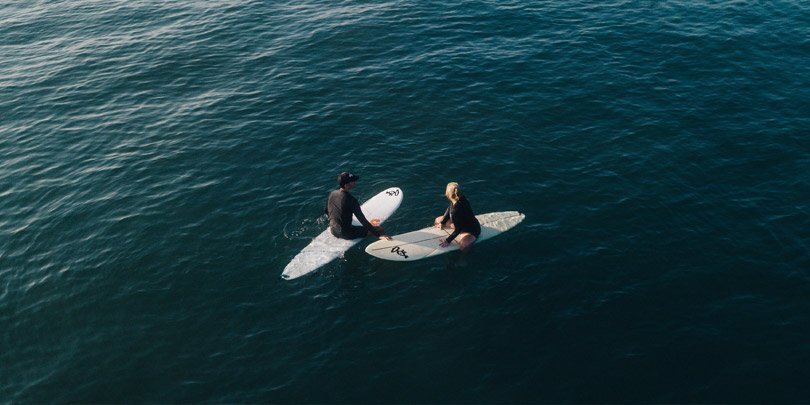 Location: Nosara
Price range: $$$$

Within a 1-minute walking distance from Surf Simply, you can visit a breathtaking jungle-lined beach, but also shops, cafes, and restaurants without ever feeling like you're leaving the jungle. Apart from on-site classes and courses, they have an interesting alternative, which is online surf coaching. You can send them the video recording of you surfing, and then get a 1-on-1 video-coaching with feedback.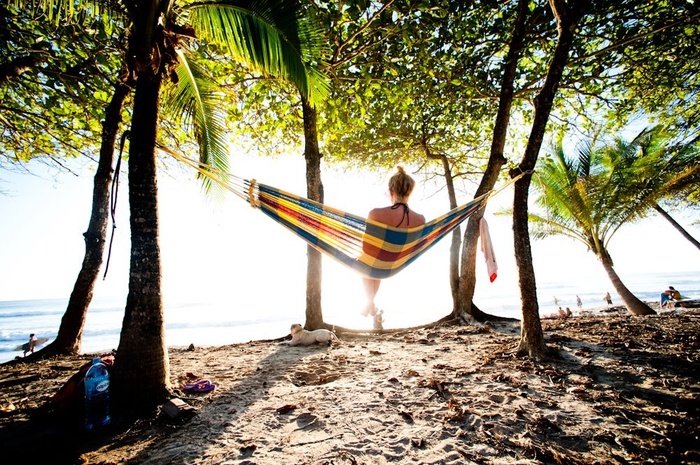 Location: Playa Santa Teresa
Price range: $$

Untouched beaches, unforgettable sunsets, consistent surf, daily yoga, and nature all around - this is what you'll find at Believe. They offer all-inclusive surf packages as well as customizable stays. As they explain on their website, Santa Teresa is an ideal destination for those who are looking to connect deeply with nature and themselves.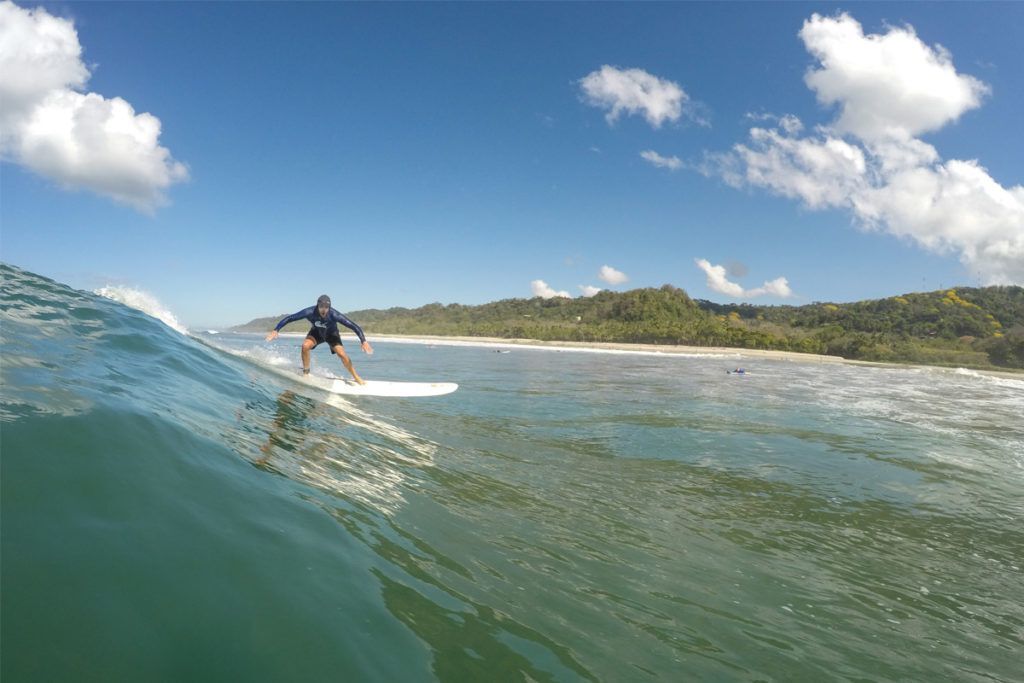 Location: Santa Teresa
Price range: $$$

Tierza Eichner, the founder and owner of Pura Vida Adventures, started the business in 2003 after a life-changing surf trip to Costa Rica. Now, the business offers various retreats with surf, yoga, and other magical activities in the beautiful surroundings of Santa Teresa. They also have luxury options with SPA, massages, healing packages, and foot reflexology.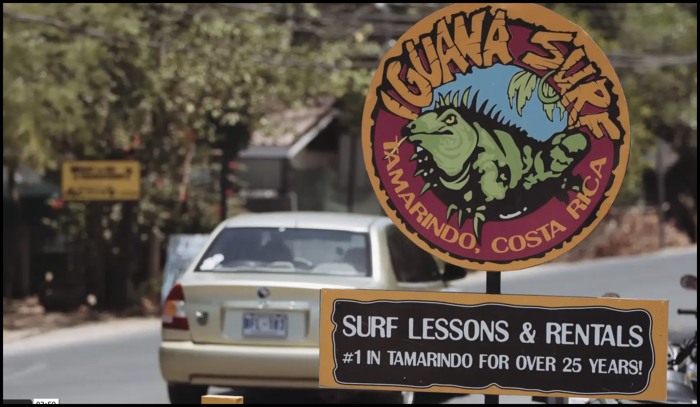 Location: Playa Tamarindo, Guanacaste
Price range: $$

Founded in 1989, Iguana Surf has been welcoming guests in Tamarindo ever since then. They offer surf camps and classes, as well as a significant number of interesting tours like white water rafting or turtle watching.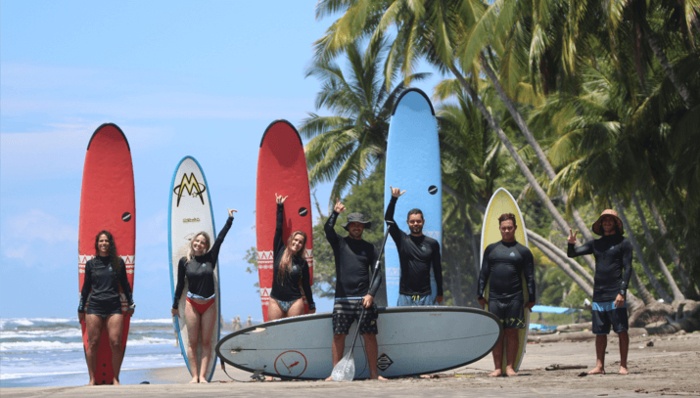 Location: Esterillos Oeste
Price range: $$$

Sea Level is a place where you can experience amazing surf during a class that is tailored to your level. You can choose from the pre-made packages or create you own one that includes some additional activities like horseback riding, yoga, or monkey watching.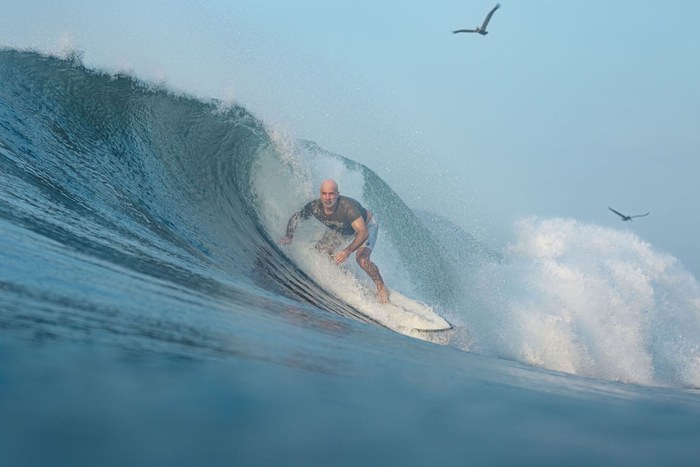 Location: Osa Peninsula
Price range: $$

Rise Up Surf hosts 7-day surf camps for all levels. Located in a secluded part of Costa Rica - Osa Peninsula, they offer crowd-free experiences in the vicinity of a lush rainforest. The packages include not only classes, but also 1-on-1 feedback. You can also enjoy some yoga in-between the surf.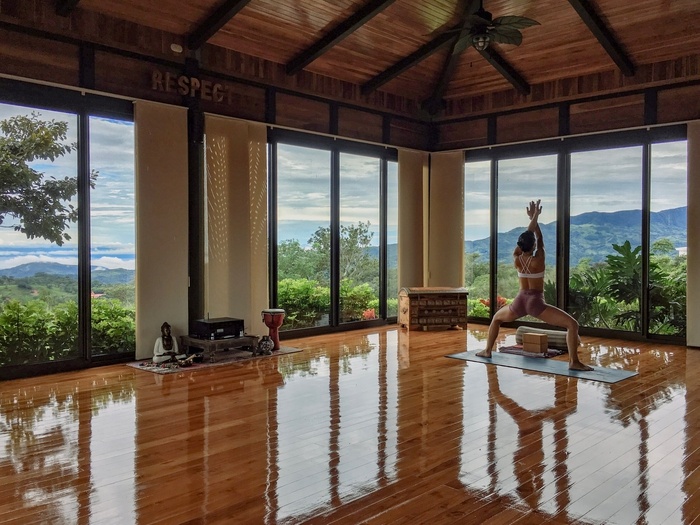 Location: Santa Teresa
Price range: $$

Their goal is to educate and promote the interaction with nature and local communities. Costa Rica Outdoors & Waves hosts both independent travelers and groups. Apart from offering diverse surf classes for all levels, they also organize CrossFit and pilates classes.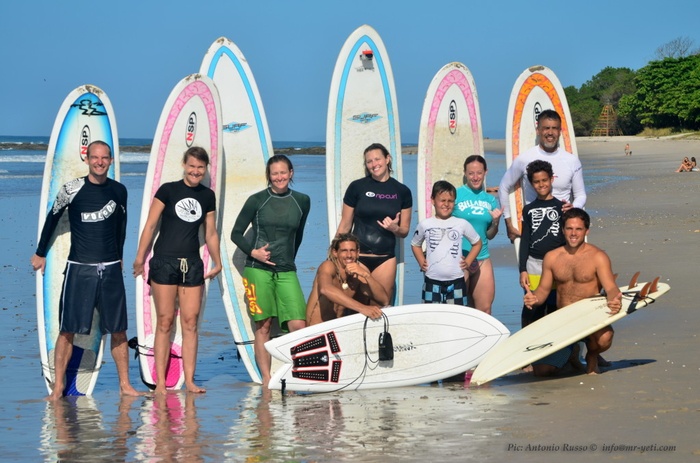 Location: Santa Teresa
Price range: $$

Blue Surf Adventures will host you in one of their stunning villas with plenty of greenery and wildlife around. After relaxing in these beautiful surroundings, you can enjoy your surf in the warm water of the Santa Teresa beach. Their packages also feature some luxurious stays and include options for all levels.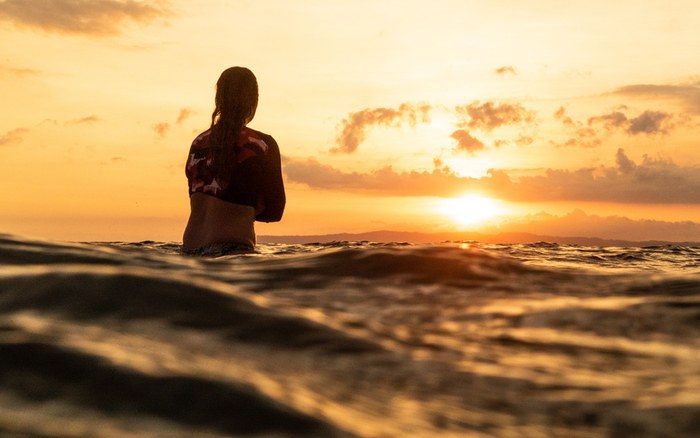 Location: Pavones area & Osa Peninsula
Price range: $$

You can join one of the surf expeditions to spend a week learning how to surf and improving your surfing technique through a personalized surf teaching experience and 1-1 feedback. Daily stretching & yoga sessions are held on the yoga platform overlooking the ocean. They offer 2 sessions of surf lessons everyday. You can cool off in the afternoon by swimming in a fresh river nearby or hike to various waterfalls in the area. Other options include exploring different surf spots by boat, fishing in the Golfo Dulce (where you can see whales and dolphins!), and spending one day camping on a remote beach surrounded by parrots and monkeys.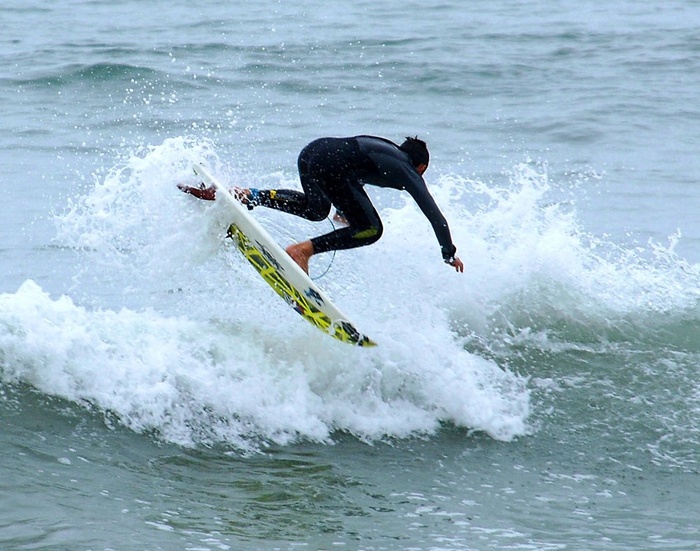 Location: various locations
Price range: $$$

Endless Summer invites you to a tropical surf experience on the Costa Rican coast. They offer camps for teens and adults. You can start your surfing adventure or improve your skills. They provide surfing equipment, coaching, lodging, meals, and snacks during the day.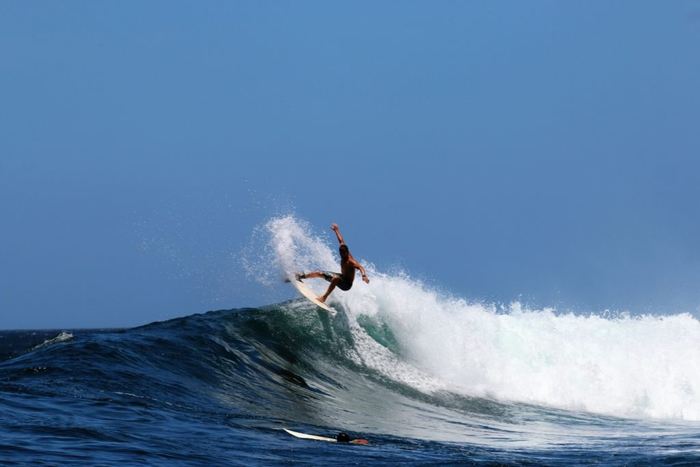 Location: Tamarindo
Price range: starting from $1000 for 7 nights
They started out in 2001, and have hosted over 50,000 surfers so far. Their beachfront location allows you to enjoy the incredible views. Witch's Rock offers packages for different groups of travelers: beginners, advanced, women, solo travelers, and families.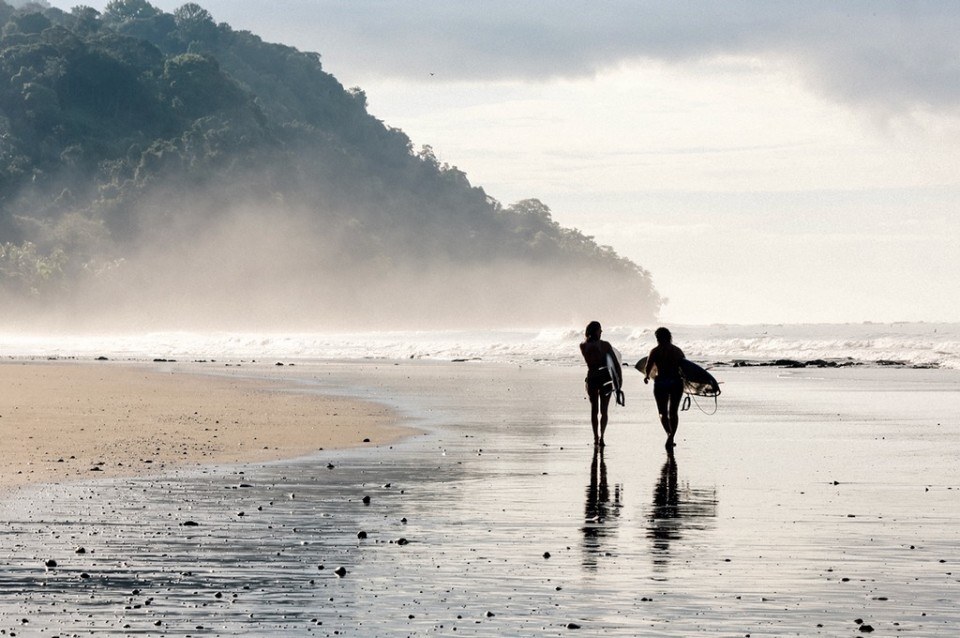 Location: various locations
Price range: $$

Surf with amigas has a mission to inspire adventurous women in surfing and in life. They organize all-inclusive surf and yoga retreats in spectacular locations. They also offer virtual surf coaching which allows you to get professional feedback based on the analysis of your surf video.


Location: Playa Hermosa
Price range: $$

On the Nicoya Peninsula, you'll find some of the most beautiful beaches in Costa Rica. Many are untouched or deserted. Zopilote Surfcamp is located in the jungle, just next to the beach. There, you can spot howler monkeys, enjoy fresh coconuts and amazing waves. It's a great place to learn how to surf as well as improve your surfing skills.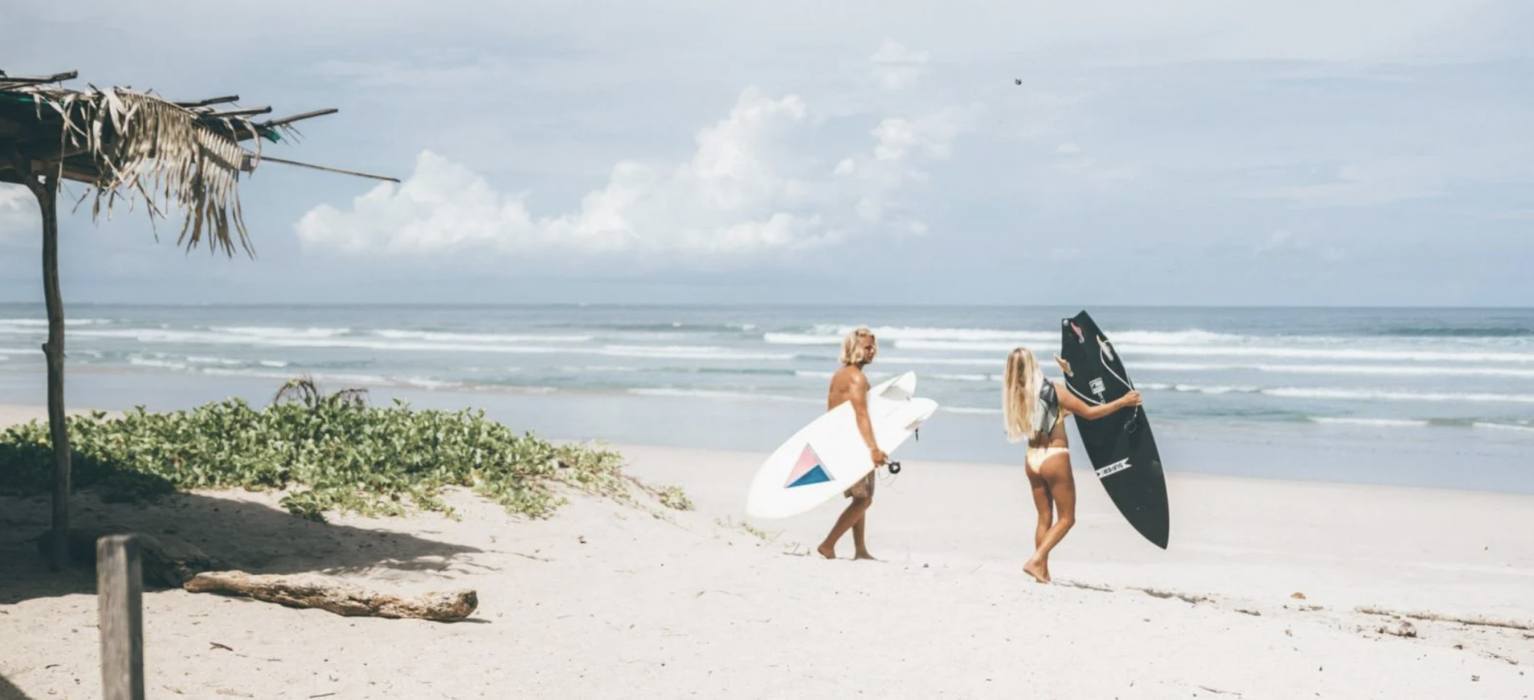 Location: Nosara
Price range: $$$

With Barefoot Surf, you can enjoy your surf on the nearby beach which is 7 km long. The pristine views, professional coaching, daily yoga, and gorgeous accommodation add up to create the perfect surf vacation experience. You can also join surf meetings during which you'll learn how to read a surf forecast or how to pick the right surfboard. What is unique about this camp is that they create the Personal Surfer Profile for each student which contains specific technique tips, recommended articles and videos and advice on what to focus on in the future. They also offer video feedback and personalized surf training program.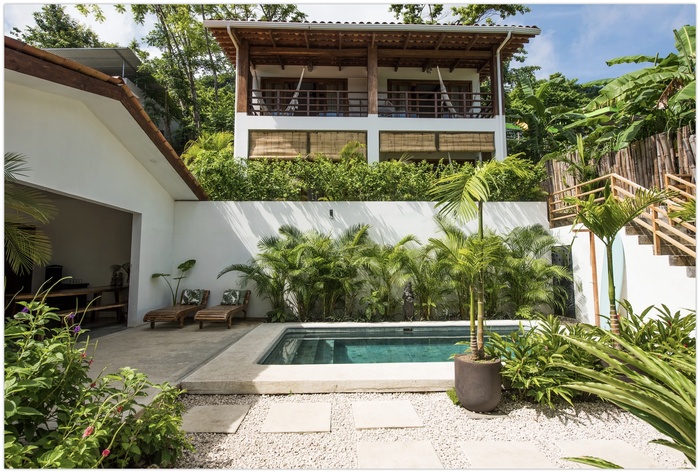 Location: Santa Teresa
Price range: $$

Lucero offers three types of packages for different surf and yoga levels. They make sure to have the right balance between the two in their packages. You'll have time to surf, move your body, but also relax and enjoy your vacation time.
Choose your best surf experience
When you go to Costa Rica, you can be sure that you'll experience amazing surf conditions. You can choose from various spots such as Santa Teresa, Tamarindo, Pavones, and many more. No matter if you're a beginner or an experienced surfer, you'll be able to level up your skills and catch some warm-water waves. Costa Rica will greet you with breathtaking landscapes, relaxing way of living, and unbelievable wildlife.