Still time for doing the things you love?
Learn how Bookinglayer can help you to get your lifestyle back.
Product Tour
Due to Covid19 restrictions you may have to limit your occupancy for a certain amount of time. Here are two possible ways of doing it without having to change the capacity of your rooms in the inventory:
1. Calendar blocks
In the calendar's toolkit you will find a tool to manually place blocks by just clicking and dragging over the spots you want to keep unoccupied.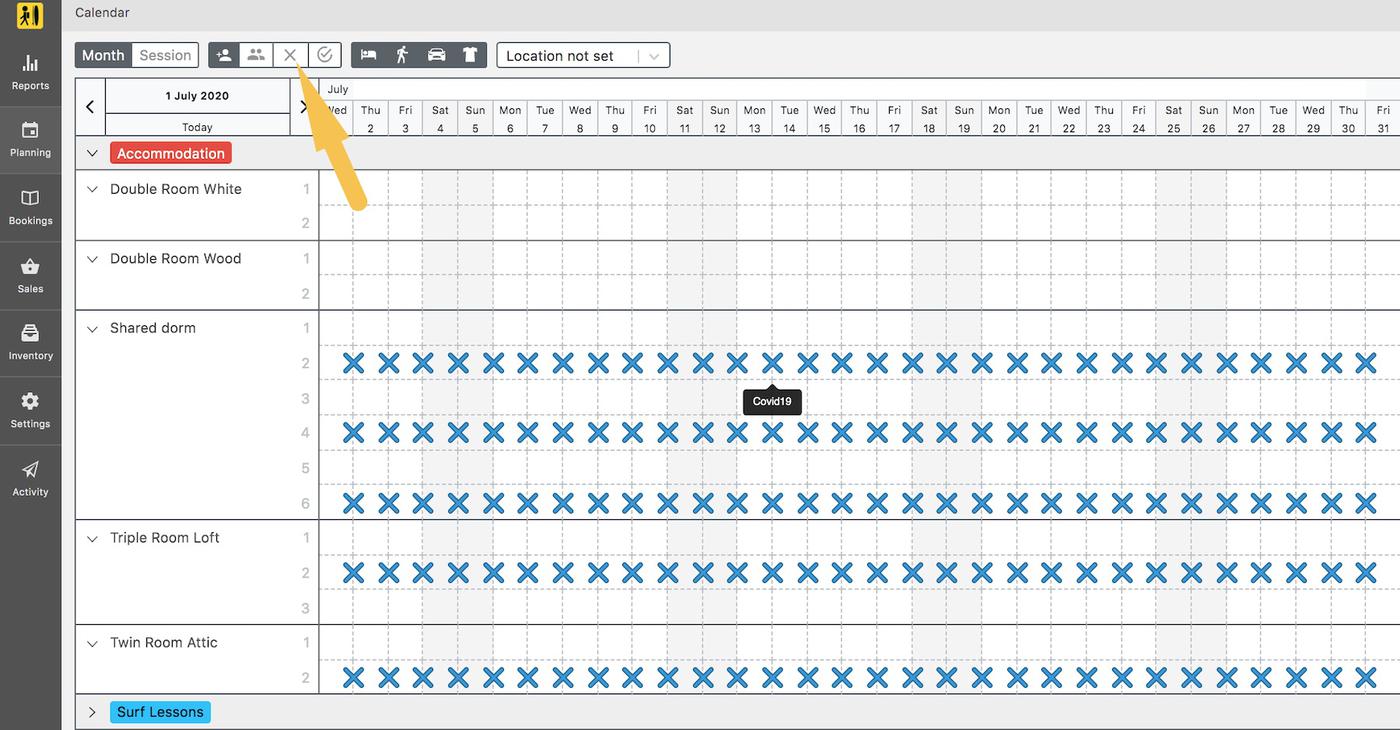 When placed partially in private rooms it will not block the entire room, just limit the number of guests you can allocate inside. For example, in the case above the tripe room loft will still be bookable by two guests.

2. Capacity Manager - "Block" item policy
This method requires that your packages have single fixed duration or arrival dates. For more information about the capacity manager please check our knowledge based article.
The capacity manager allows you to decide if a package is bookable or not depending on the capacity you set for an activity or service. The idea is to have a service item with your maximum occupancy and include it in the package builder of all your packages that are related to the same property.
Make sure the item has your normal occupancy as capacity and is enabled for the capacity manager.

Then, in the capacity manager module set the capacity of the item to your maximum occupancy in a given period.

Then, add this service item as a base item in the package builder and configure it to Arrival and Day. The item will be hidden from the Frontoffice and Customer Portal when the eye icon is red.

Finally, in the booking policy tab, select the option "Block - disable booking of package" for the occupancy control item.

Now, the package or packages sharing the same occupancy item cannot be booked for a given period in which in any day the occupancy item has been booked to its maximum capacity.