Still time for doing the things you love?
Learn how Bookinglayer can help you to get your lifestyle back.
Product Tour
We all know that high-quality images are important when you're creating any offer. It's especially true for the travel industry. Eye-catching pictures can help your guests decide to book a room or a package.
With this in mind, we've recently addressed a common feature request to add multiple images to products in the Booking Engine.
Now, you can create an image carousel with multiple pictures for all your products: packages, accommodation, activities, services, or items.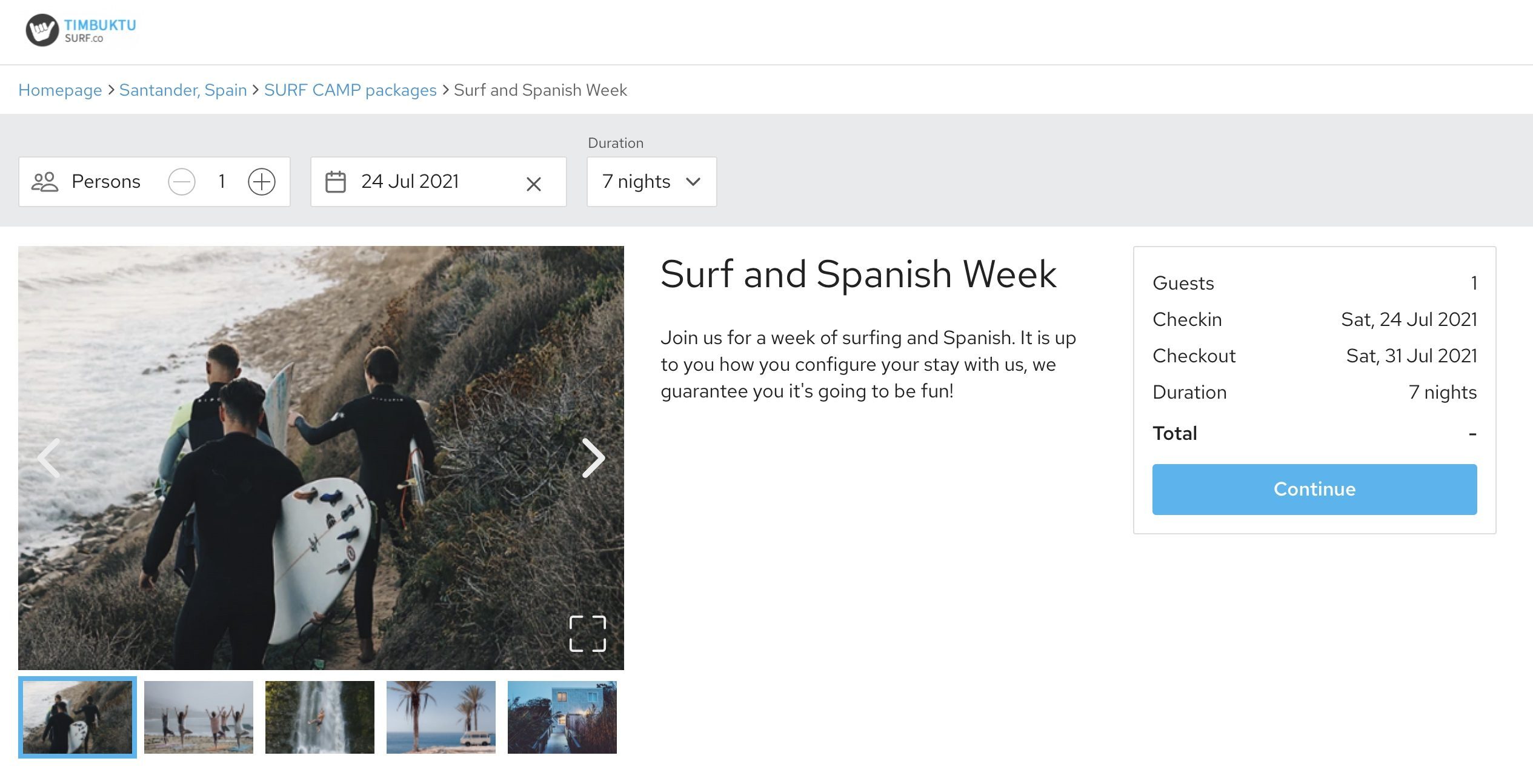 Additionally, we made it possible to display amenity icons in the accommodation section. Your guests can easily see what is included in the accommodation price. They don't need to read the entire description to compare the accommodation options.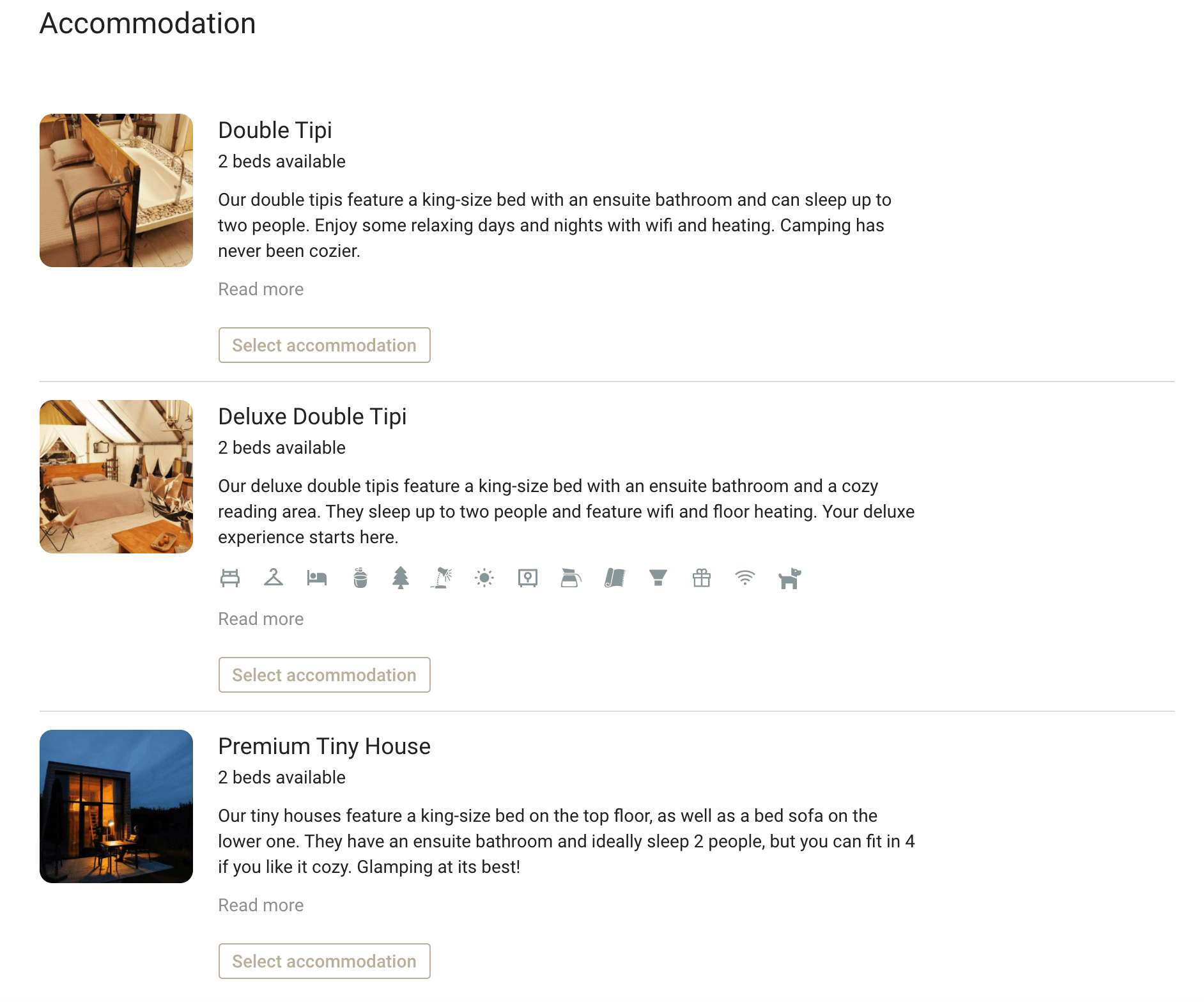 With the new features, you can:
add the carousel view to all products in the Booking Engine;
include icons symbolizing amenities in the accommodation view;
enlarge the image to its full dimensions and browse pictures in the gallery view.
How to set it all up?
The new features are already available in your Backoffice in the Inventory module. You can start using them in your Booking Engine in a few simple steps.
Image carousel view
To add multiple images to your Booking Engine, go to the Image section on the product level in your Inventory. This section is available for Accommodation, Activities, Services, Items, and Packages.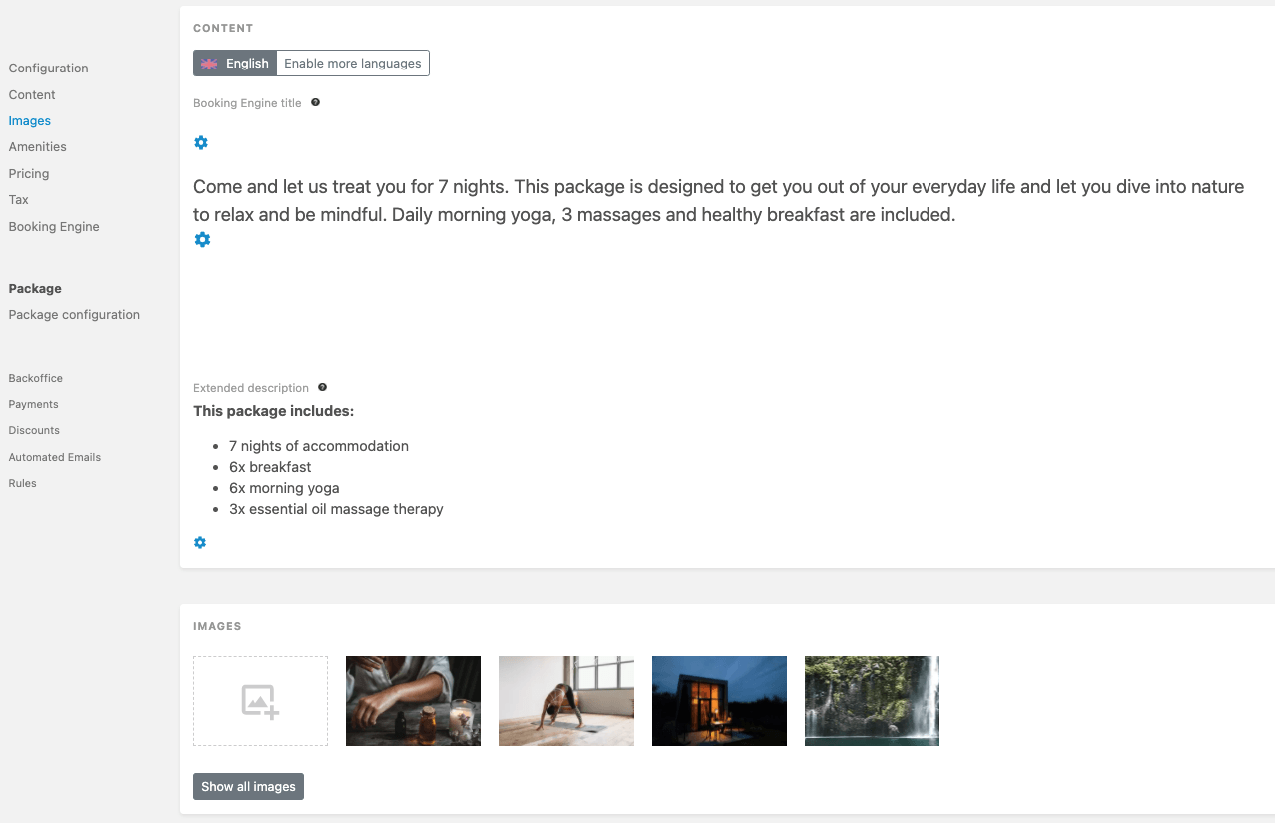 There, you can upload a new image or choose images from your existing photo gallery. All the photos you choose here will be instantly visible in your Booking Engine.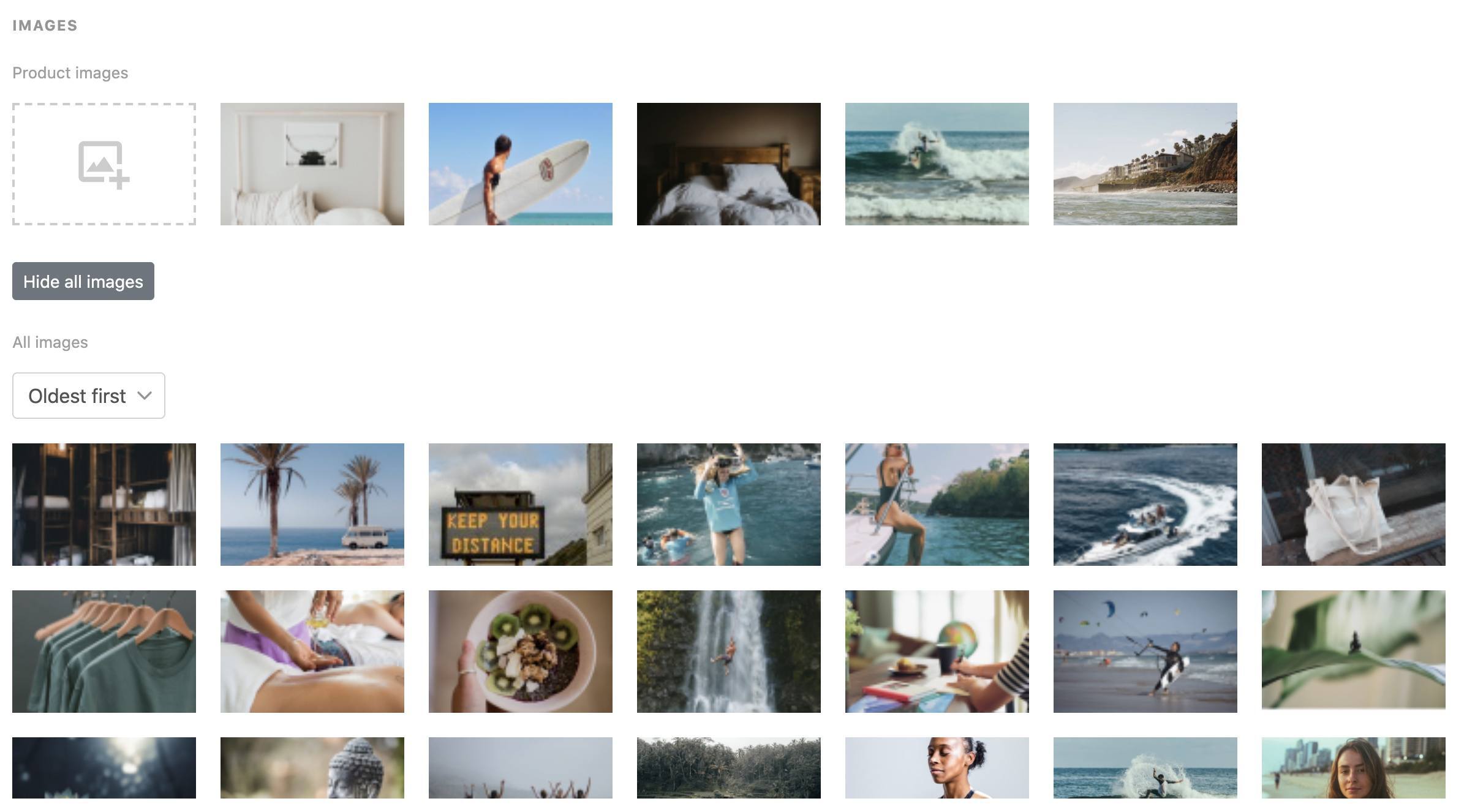 You can add as many images as you'd like. Your guests will see the main photo, and they'll be able to browse others in the gallery view.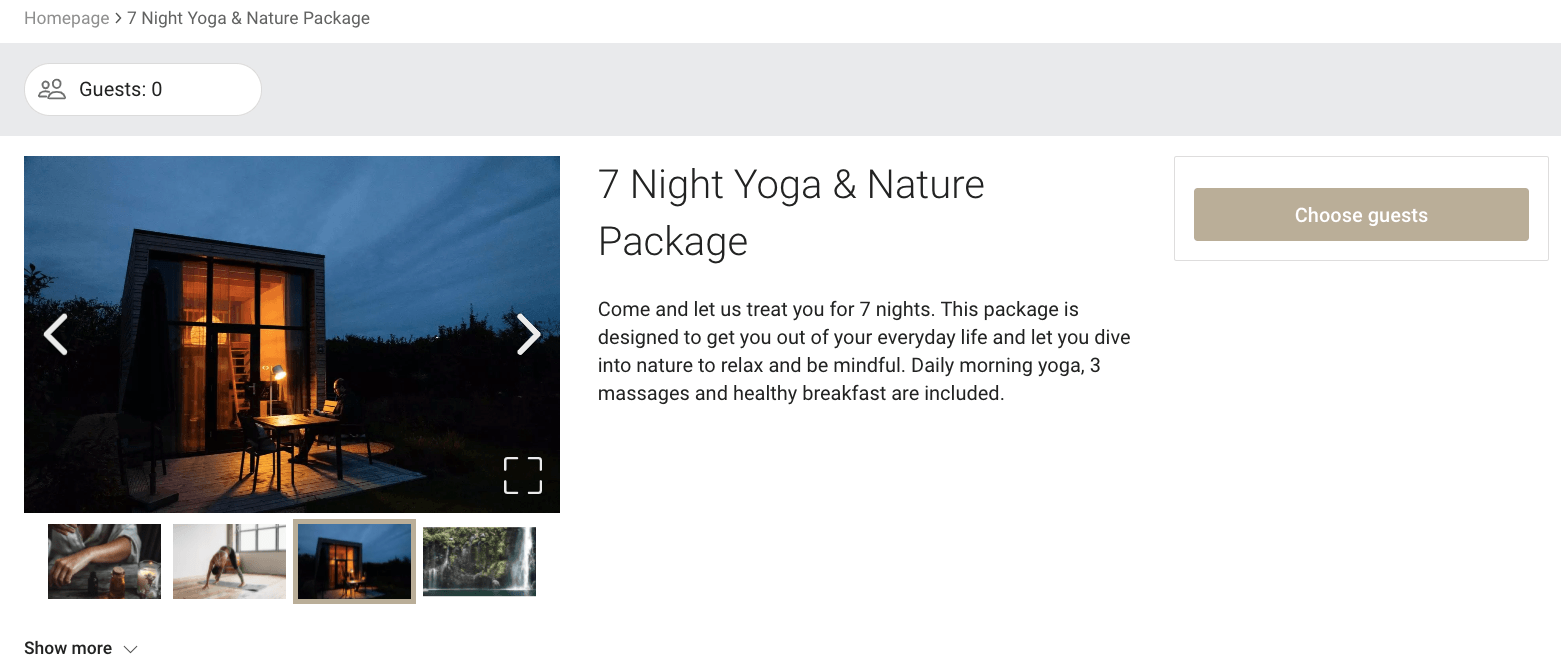 Amenities
To display amenity icons, go to Inventory > Accommodation, and scroll down to the "Amenities" section. Click "Edit", and choose the amenities you'd like to add to the accommodation. Save changes.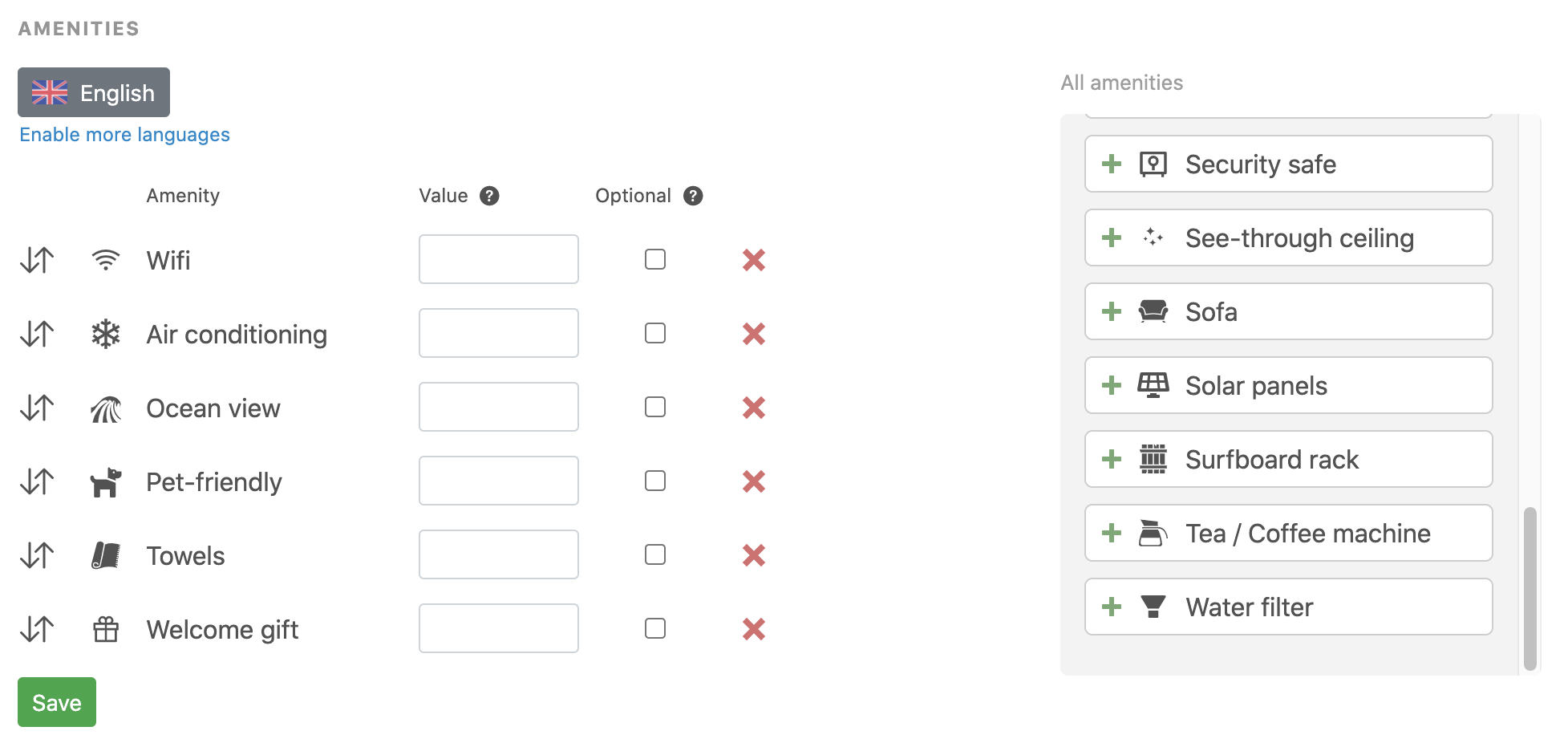 Add images to upgrade the booking experience
Do you want to use the new features to improve the way you currently present your offer? Let your potential guests know what amenities they can expect when they choose the accommodation. Show them around your property with additional images. It's a great opportunity to share your unique interior design or magical landscapes that surround your property.